JUPE PRODUCTIONS Australia and Peter Donaldson are undertaking a major documentary project retracing the travels of Sir Joseph Dalton Hooker through the Himalayas, the Antarctic, Morocco, USA, Australia and New Zealand.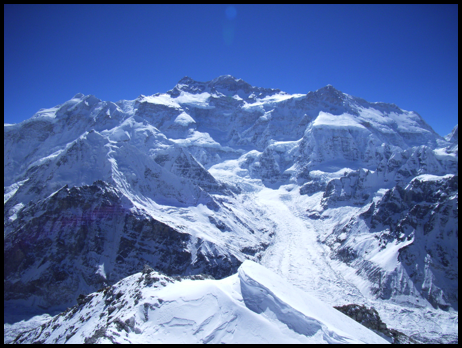 Joseph Hooker was one of the greatest botanists in history but his work is little known to the general public. Peter reveals the personality and legacy of this tough, determined scientist as well as his major role as Darwin's confidant and contributor to the Theory of Evolution and Gondwana. The underlying premise of the series of short videos is to show how good science is developed through original research and scientific argument, even though it may not fit with the personal beliefs of the scientists themselves. As Climate Change scientists well know, the present day pressures they face have not been experienced since the publication of the Theory of Evolution in 1859.

By illustrating how the Eastern Himalayas have changed over the past 160 years and how the science of plant distributions or biogeography was developed, Peter hopes to contribute to our understanding of the changes we may expect from Climate Change. In the process Peter undergoes his own metamorphosis from being an enthusiastic amateur to a world authority on this great Victorian scientist and his little known role in the development of the Theory of Evolution.

Filmed in full HD on location in Eastern Nepal, Sikkim, New Zealand subantarctic islands, Morocco, England, Antarctica, USA and Australia. The series will consist of twenty short videos. Most of these episodes will be available by the end of 2014.
Joseph Hooker : The Unknown Hero of Evolution